April 2018
M
T
W
T
F
S
S
« Oct
1
2
3
4
5
6
7
8
9
10
11
12
13
14
15
16
17
18
19
20
21
22
23
24
25
26
27
28
29
30
Archives
Goumi produced a lot of fruit this year.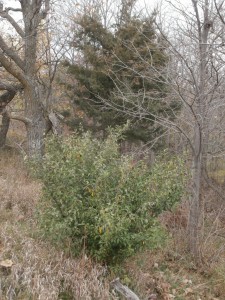 This bush stays green late into the fall.
I continue to enjoy Goumi fruit.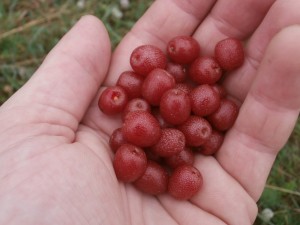 I only have one bush that is producing, but now it is producing enough for me and the birds.
Sweet Scarlet Goumi(Eleagnus multiflora 'Sweet Scarlet') is a bush that has strongly scented flowers and produces a lot of fruit.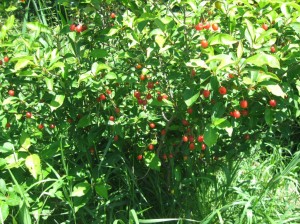 This plant, also known as Cherry Silverberry, fruits in late June.  The birds quickly eat this fruit so I do not eat much of it.