April 2018
M
T
W
T
F
S
S
« Oct
1
2
3
4
5
6
7
8
9
10
11
12
13
14
15
16
17
18
19
20
21
22
23
24
25
26
27
28
29
30
Archives
Goumi produced a lot of fruit this year.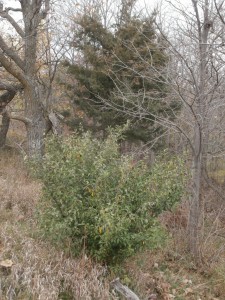 This bush stays green late into the fall.
I continue to enjoy Goumi fruit.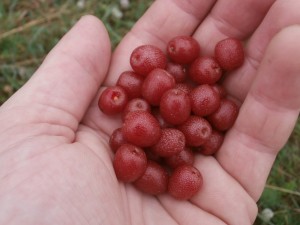 I only have one bush that is producing, but now it is producing enough for me and the birds.
Sweet Scarlet Goumi bush is full of red fruit right now.
I like this fruit more than its relative, the Autumn Olive.   The fruit is similar tasting, but is larger and produces early in the season when there is not as many fresh fruit options.