April 2018
M
T
W
T
F
S
S
« Oct
1
2
3
4
5
6
7
8
9
10
11
12
13
14
15
16
17
18
19
20
21
22
23
24
25
26
27
28
29
30
Archives
By fall, the Pin Cherry looks like it is on fire.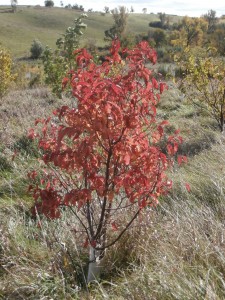 This small cherry has already flowered, but still doesn't yield any fruit for wildlife.
The North Star Pie Cherry has been pumping out the cherries this summer.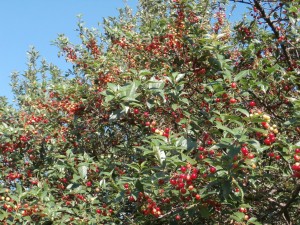 Robins and other birds have been helping themselves eating these sour cherries.
Now that my Nanking Cherries are getting older, I am getting reliable fruit production most years.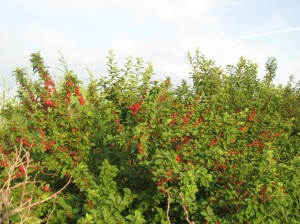 The fruit on the Nanking Cherry(Prunus tomentosa) is small and the birds like it, also.