April 2018
M
T
W
T
F
S
S
« Oct
1
2
3
4
5
6
7
8
9
10
11
12
13
14
15
16
17
18
19
20
21
22
23
24
25
26
27
28
29
30
Archives
Pawpaw suckers are more noticeable now that all the suckers have turned the same color at once.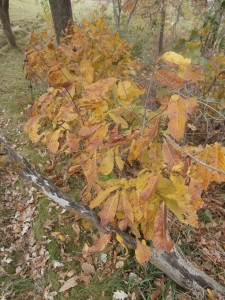 Pawpaws can have fruit that is attractive to wildlife.
I can't grow bananas, but can grow a different fruit that is similar.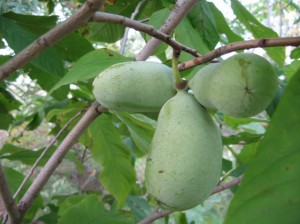 The fruit looks tropical, but these trees have survived subzero weather fine.