April 2018
M
T
W
T
F
S
S
« Oct
1
2
3
4
5
6
7
8
9
10
11
12
13
14
15
16
17
18
19
20
21
22
23
24
25
26
27
28
29
30
Archives
The Kieffer Pears continue to grow in the tree.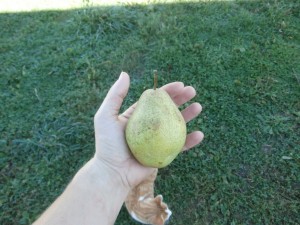 Some of them are getting quite large.
The questionable Pear variety that I think is Kieffer, had a lot of pear fruit this year.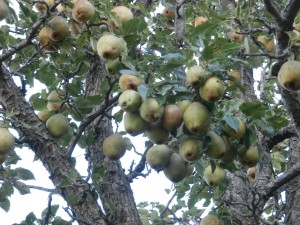 The tree has large bundles of fruit, yet the tree has a strong frame and does not break with the load.   There is probably hundreds of pounds of Pear Fruit currently in the tree.
By how the Double Red Delicious Apple and Kieffer Pear are flowering, I should have a lot of fruit this year.
These older trees usually produce fruit every year.