April 2018
M
T
W
T
F
S
S
« Oct
1
2
3
4
5
6
7
8
9
10
11
12
13
14
15
16
17
18
19
20
21
22
23
24
25
26
27
28
29
30
Archives
Pawpaw suckers are more noticeable now that all the suckers have turned the same color at once.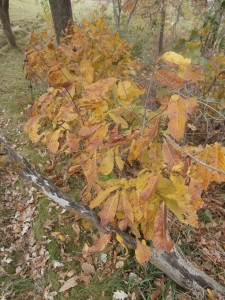 Pawpaws can have fruit that is attractive to wildlife.
When growing the Hardy Banana Tree, I  dig it up every fall.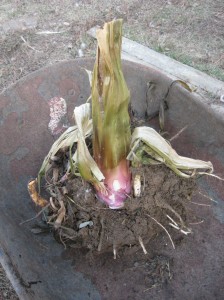 Musa basjoo is the hardiest banana plant and some people overwinter it outside in cold climates.